Via Outlook


Via Website



This man has a private collection of about 60 sex dolls, some of which will cost as much as 5000 euros. They say that this guy has the largest collection and most expensive sex dolls.

All have stunning realism ... soft skin, hair, nails ... and obviously vagina and pubic hair.
blog comments powered by Disqus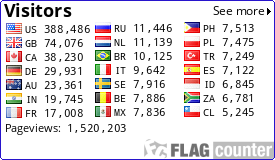 Welcome to Björka Oddities A website full with various strage things, eccentricities, curiosities, peculiarities, rarities, a quality entertaining site where you can share and see many things of this world Be Amazed!!! Björka Oddities.
If you wish to CONTACT US Björka Oddities.